Help your patients and grow your business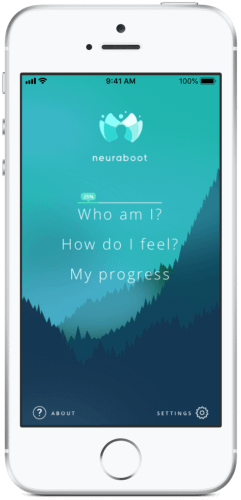 Sometimes clients need an easier way to schedule with you
Do you ever feel like your counseling and therapy clients are not making as much progress as you wish they would? Does it feel like they cannot stay on track between sessions? Do they sometimes come to a session with very little to talk about, yet desperately need you two days later when you are fully booked?
There are two hurdles to traditional scheduled appointment therapy. The first is that it often occurs on a day a client is feeling just fine, and doesn't really have much to talk about. The second  is that it is hard to keep patients on track between sessions. Consistency brings results, but how do you keep clients consistently "doing the work"?
With NeuraBoot, patients can easily schedule an appointment with you through the app, by accessing your available appointment times 24/7, when they most feel the need.  
Email for more information or a demo.